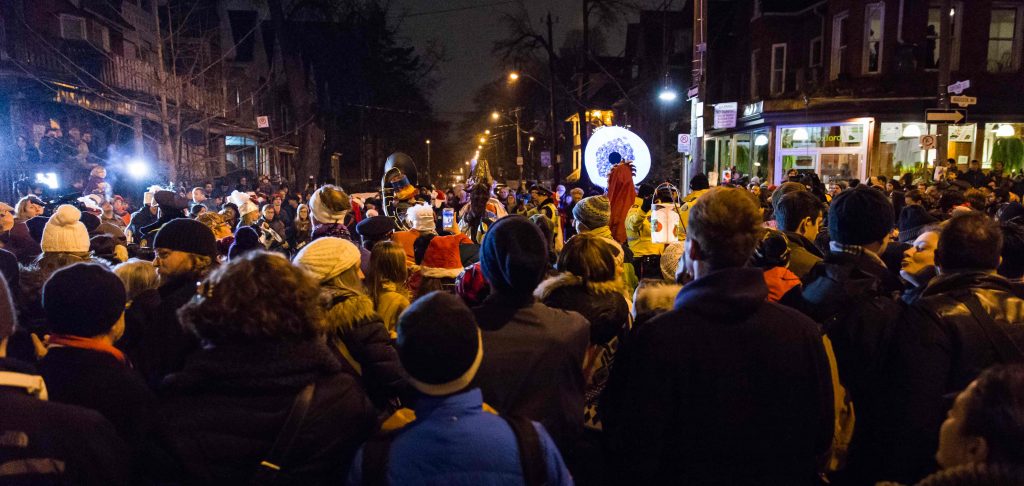 Our Board
Serena Purdy - Chair

Serena Purdy has lived in Kensington Market since 2003. She's a resident landlord, and a PhD Candidate studying policy at the University of Toronto. Serena sees so much beauty in Kensington's unprecedented diversity and hopes to ensure that it remains a space where everyone is welcome. Her focus is mainly on affordable housing and livable cities initiatives. There really is no place like home. 

Alix Aylen - Chair of the Development Committee

Alix has been a resident of South Augusta for 6 years. She has over 10 years of professional experience working on community-based initiatives in Toronto, with a Masters in Community & Social Planning.  She is currently the Program Lead at the University of Toronto's Infrastructure Institute, leading the development of a Social Purpose Real Estate capacity-building program for nonprofit organizations in the GTA.

Samuel (Sammy) Bayefsky

Sammy is a composer, lawyer, educator, and volunteer, who has lived in and around the market for over a decade. Sammy is passionate about preserving Kensington Market's unique qualities and supporting its diverse communities of residents, businesses, and visitors.

Beryl Tsang

Beryls Tsang is a Community Worker and Textile Artist (knitting celebrity) with a strong interest in building inclusive, sustainable, and vibrant neighbourhoods. She is currently the Manager of Strategic Initiatives at Cecil Community Centre, and an active Kensington Market coffee drinker!
Tara Boire - Treasurer

Tara Boire is a local filmmaker who has lived and worked in the Market for over a decade. She participated in the efforts of FoKM to keep Wal-Mart from moving in and officially joined the Board in 2016. Tara is currently working towards her Restorative Justice certification from SFU, graduating in 2022, and looks forward to applying those skills towards the furtherance of this community in the future.

Jaicyea Smith - Secretary

Jaicyea is an Inclusive Designer based in Toronto. She has extensive knowledge in Inclusive Design, AODA, WCAG, and accessibility. Recognized for her exceptional interpersonal and communication skills, leadership, and problem-solving, Jaicyea can handle and resolve issues with expediency. She resides in the Bloor West area but lived in Kensington for 4 years and continues to give back to the community. She was a founder and organizer of the Black women paint Baldwin #baldwinmural, a member of Tea Base in Chinatown, leads community projects with the skate community in Alexandra Park, and is involved in budding skatepark safety and community care initiatives. She loves the market and wants to keep it weird!!

Twoey Gray

Twoey Gray is a Kensington renter, artist, and friend. She believes strong communities make police obsolete. On the board, Twoey looks forward to representing youth and tenant voices.

Anna Lippman

Anna is a 3rd generation Ashkenzi Jewish migrant on Turtle Island and first-generation settler in Canada. Anna is proud to call Kensington Market her home since 2016. Anna is a PhD candidate at York University. She studies how hip-hop inspires young people to understand their stake in social change. Previously, Anna worked in social services, supporting some of our most vulnerable neighbours. Anna's previous board experience includes: Family Services Toronto, the Squamish Public Art Board, and Quest University Canada. Anna is a proud grassroots organizer in Toronto where she tries to understand her role and stake in equity for all. When she's not busy, Anna can be found listening to the piano in Bellevue Square Park.
Acknowledgments: 
We are forever grateful to past board members for their contribution:
Dominique Russell for her contributions as founder of FoKM and chair of the organization from 2014-2020.
The Reverend Maggie Helwig, the parish priest at the Anglican Church of St Stephen-in-the-Fields, at College and Bellevue.